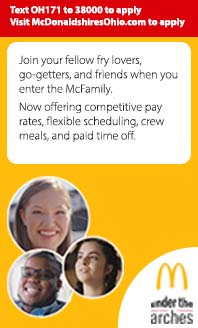 Side Menu Begins
Side Menu Ends, main content for this page begins
Hall of Fame
The Lebanon Hall of Fame event will take place April 10, 2024.
Inductees to the Hall of Fame have made distinguished and significant contributions to our school district. They are retired or former staff, former Board of Education members, volunteers, or active members of the community at large. See the list of 112 inductees here.
Nominations for the Hall of Fame are accepted year round.
Nominations must be postmarked or received in the Lebanon City School's Superintendent's Office (160 Miller Rd., Lebanon, OH 45036) by the close of the school day (4:00 P.M.) March 15, 2024 to be considered for an award for the 23-24 school year.
If you have any questions please contact Wendy Planicka, Communications Coordinator, by phone: (513-934-5880 or by email.