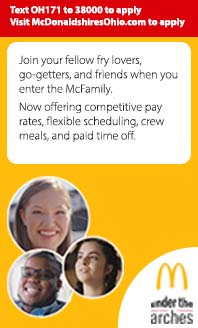 Side Menu Ends, main content for this page begins
Back to Side Menu (includes search)
Blog Entries - August 2021
Posted on: August 31, 2021
Blog Entry Synopsis Begin
Mr. Seevers' presentations to the Board of Education during Special Meetings held on August 25, 2021 and August 30, 2021 can be found on our Back to School 2021-2022 page.
Blog Entry Synopsis End
Posted on: August 20, 2021
Blog Entry Synopsis Begin
Who needs to Quarantine? Lebanon City Schools is following the current recommendations from the Warren County Health District. Please refer to their website for the most up-to-date Covid-19 information.
Blog Entry Synopsis End
Posted on: August 3, 2021
Blog Entry Synopsis Begin
The Warren County Health District, along with the all Warren County School districts, has developed a setting of guiding principles as students and staff return to school in the coming days. 1. Each school district will implement safety protocols in
Blog Entry Synopsis End