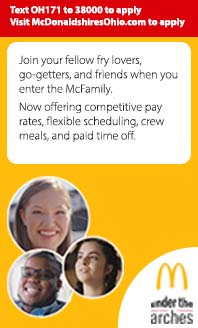 View Your Student's Bus Route:
(This site is unavailable at this time, it will reopen the 2nd week in August for the 23-24 school year)
You will be asked to provide the following information when you login to the Bus Route website:
User Name = Student ID (lunch code),

Parochial School User Name = Birthdate MMDDYYYY + Capital First & Last Initial Ex: 02122015NR

Password = Student Date of Birth in MMDDYYYY format (no slashes, dashes or spaces

- for example, a birthday of July 9, 2020 would be entered as 07092020

Select Work With Students

Select View My Students to see their route information
If you have any further questions, please email us at schoolbus@lebanonschools.org
How To Change / Add a Bus Pick Up or Drop Off Location
Note: If you have moved to a new address, you must also complete a change of address form - this is done at the central office.
Login to ProgressBook

Select News then select District Information

Select Change My Student's Bus Pick Up or Drop Off Location

Complete form. You will receive an email confirmation.

After 3 business days check your student's new bus route.
To determine if your student will attend AM or PM Kindergarten - Click Here
Please note - If your student will be picked up and dropped off at 2 different locations, it is determined as follows:
AM is determined by drop off location
PM is determined by pick up location
Day Cares are as follows:
AM & PM - Primetime
AM - Northside, The Academy, G'ma & G'pa's, LUMP
PM - LPC (Lebanon Presbyterian), Imaginations at Work