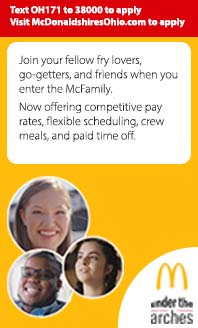 Side Menu Begins
Side Menu Ends, main content for this page begins
Covid-19 Updates to Athletics
Protocols and guidance from the LHS/LJHS Athletic Departments is available here. If you have further questions, please reach out to your student's coach or to the Athletic Department directly.
Superintendent presentations made to the Board of Education regarding Covid-19 Updates and Recommendations
August 25, 2021 Special Board Meeting - Superintendent's presentation
August 30, 2021 Special Board Meeting - Superintendent's presentation
Letter to Governor Mike DeWine and Dr. Vanderhoff (ODH) from Warren County Superintendents, WCESC and the Warren County Health District proposing pilot program of modified quarantine guidelines.
Back to School Forms
This year parents/caregivers will be completing the annual Back To School Forms in our new online LINQ Registration Parent Portal. There are two steps to complete this process.
STEP 1: Create a LINQ account and associate your student(s) to your account. If you enrolled your student online this summer, you already have an account and will use the same login information.
STEP 2: Complete the Student Demographics and EMA section for your student.
We are excited about this transition to online forms. Not only will it reduce paper, but most information will pre-populate, saving you time when completing the forms every year.
If you need access to a computer, you can visit one of the kiosks set up at the Central Office, 160 Miller Rd, Door A1, between 8:30 am and 3:30pm on weekdays.