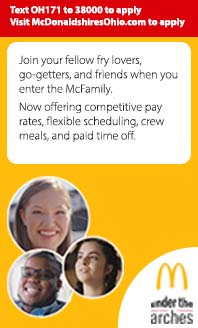 Side Menu Begins
Side Menu Ends, main content for this page begins
Superintendent
August 2022
Greetings Lebanon Community,
As we look forward to the 2022-2023 school year, I have spent some time reflecting on my first year in the district since I was named Superintendent last spring. Over the past year I quickly realized and appreciated that the people of Lebanon are truly welcoming and fantastic. The district has amazing facilities and programs, but our staff and our community are what truly drives the success of our school district. I am in awe of the level of community support for our schools. Prior to coming to Lebanon I couldn't fathom the pride that people take in being a Lebanon Warrior.
Beyond Warrior Pride, Onward Lebanon, and the Maroon and Gold we wear, I challenge our staff and community to think about "What Unites Us?" With so much division happening around us, focusing on what unites the people of Lebanon City Schools is crucial to our success. We want to keep our focus on that concept as we affirm our mission and goals for the district and our plan for the future.
I hope you will find that we are living out our mission of "Building Community" in every decision that we make. As I work to develop and deepen my connection to the community I hope you recognize a posture of listening and learning. The success of our district is only possible through connections and engagement within the buildings and the community. I commit to be an engaged leader and differentiate between being visible and being engaged. I think this is a human struggle we all deal with as employees, parents, leaders, and citizens. Sometimes, we are present, but we don't always engage. I want to encourage you to consider how you can engage with our school district, to become involved in your child's education, to serve on a committee, or to volunteer in our community.
It is an exciting time to be a part of Lebanon City Schools and I am blessed to lead this amazing learning community. Thank you for engaging in the journey as we work to Build Community in all we do.
Onward Lebanon,
Isaac W. Seevers
Superintendent
Superintendent's Office
Address:
160 Miller Road
Lebanon, OH 45036
Phone:
(513) 934-5778
Fax:
(513) 933-2103
Email:
Isaac Seevers
Superintendent's Secretary