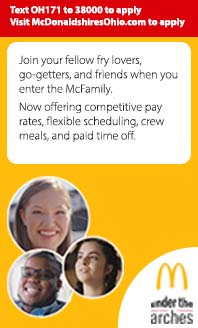 Side Menu Begins
Side Menu Ends, main content for this page begins
Address Changes
Central Office Address: 160 Miller Road, Lebanon, OH 45036
Address Changes must be done in person. Click here to make an appointment online.
To make a change of address, bring the completed Change of Address packet along with Parent/Guardian Driver's License/Photo ID and Proof of Residency to the Central Office at 160 Miller Road. In circumstances where a parent/guardian is not able to provide Proof of Residency, the person named on the document will need to accompany you to establish the Proof of Residency. Call our registrar at (513) 934-5762 with any questions.
Please bring the following:
1. Student Change of Address Packet
2. Proof of Residency:
Apartment Lease

Rental Contract

Mortgage Statement

Settlement Statement

Deed

Warranty Deed or Property Tax Statement

Utility Bill (Water, Gas, Electric or Landline phone only)
**Information of individual completing paperwork MUST match information on both the utility bill and driver's license**
3. Parent/Guardian Driver's License or Photo ID
**The address on your driver's license does NOT have to match your new home address. The purpose of your drivers license is to check the identity, and the name, to ensure that you are in fact the person completing the Affidavit.