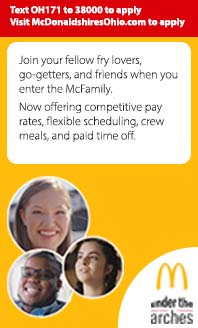 Side Menu Begins
Side Menu Ends, main content for this page begins
Superintendent
Isaac Seevers
Greetings Warriors,
I want to begin by expressing my sincere gratitude and appreciation for the opportunity to lead this amazing district. It was clear to me during the recruitment and interview process that Lebanon Warriors value academic and athletic excellence, but more importantly you value community and place the needs of students above all else. This was evidenced in your thoughtful and effective plan to safely return students back to the buildings last fall. It is truly an honor to be selected to lead this district and to build on the strong foundation that has been built by our faculty, staff, Board of Education, and the community we serve. I am excited to begin the important work ahead of us to continue to move Lebanon onward and upward!
My first priority is to build relationships and invest in the community by meeting with staff, students, parents, and community members. I have begun that process this summer as I have toured the buildings, met employees, and attended several events. My family and I have moved to Lebanon and we look forward to being involved in the community and school district. You will see us engaged in the fabric of this district, celebrating Warrior student and staff successes. Strong relationships are essential and it is my priority and goal to visit all classrooms in the district within the first month of school. I believe it is important to be invested in the work taking place in our schools to support the quality work of our staff and students.
Thank you for your warm welcome and hospitality. I am eager to listen and to learn about the school district and work with our excellent faculty, staff, and administration to develop a plan to continue to move Lebanon City Schools forward.
Onward Lebanon,
Isaac W. Seevers


Superintendent's Office
Address:
160 Miller Road
Lebanon, OH 45036
Phone:
(513) 934-5778
Fax:
(513) 933-2103
Email:
Isaac Seevers
Superintendent's Secretary