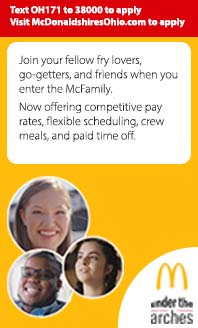 Side Menu Begins
Side Menu Ends, main content for this page begins
Community Audit Advisory Committee
Mission Statement
Be a Board of Education chartered committee. Meetings will be posted and minutes prepared for public record.
Be seven members who will serve two year terms each. Terms will expire December 31st at the end of the two year term. The Board of Education reserves the right to renew the charter at that time.
Meet a minimum of four times a fiscal year. Dates to be set by the committee with at least one meeting quarterly.
Learn and understand the issues that are impacting the Lebanon City School District.
Review monthly and year-end financial reports.
Review proposed budgets and associated assumptions for the purpose of making recommendations relative to financial stability.
Assist in translating the meaning of monthly and year-end financial reports, financial forecast and associated assumptions, audit reports and other financial documents to the general public.
Make recommendations regarding debt management.
Advise the Board of Education in the choice of financial institutions.
Meet with the auditor at the conclusion of audits and report to the Board of Education.
Advise the Board of Education in choice of bond counsel for the district.
Review revenue and expenditure options.
Review any proposed updates of district financial policy as required by new laws or district needs.
Inform the Treasurer, Superintendent and Board of Education of community concerns relating to financial issues.
Act as a sounding board for the Treasurer and the Board of Education regarding financial matters.
Membership:
The Financial Committee is selected and appointed by the Board of Education. The Treasurer may make membership recommendations.
The committee will have a membership of seven persons who are to be citizens of the Lebanon City School District or district business community. Members will have business and/or a financial background and a strong sense of community. The committee will chose a chair and a secretary from among the members. A maximum of two representatives from the Board of Education are encouraged to attend the meetings as observers. The Treasurer is an ex-officio member of the committee and will provide information as requested and act as a resource.