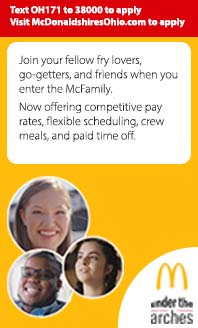 Side Menu Ends, main content for this page begins
Back to Side Menu (includes search)
Book Suggestions: Graphic Novels & Novels in Verse
Posted on: December 16, 2022
Whether you have a voracious or reluctant reader, graphic novels are a great option! Reading graphic novels helps students develop reading skills in many ways. In addition to reading the text, readers must make inferences based on the illustrations, as the text doesn't always tell the entire story. They also help build vocabulary; graphic novels often contain a higher level vocabulary even though there is typically a lesser amount of text on each page. Both fiction and nonfiction graphic novels are popular with students and can be found for all reading levels. When shopping for graphic novels, be aware that they can have mature themes; don't assume that just because it has pictures, it is for young readers.
These articles provide more information about the benefits of reading graphic novels:
Some of the most popular graphic novels appropriate for students in grades 4th through 8th:
Berrybrook Middle School series by Svetlana Chmakova

The Baby-Sitters Club series, various authors

Diary of a Wimpy Kid series by Jeff Kinney

Dog Man and Cat Kid series by Dav Pilkey

Any of Raina Telgemeier's graphic novels

I Survived series by Lauren Tarshis

Big Nate series by Lincoln Peirce

Wings of Fire series based on the novels by Tui Sutherland
Another type of graphic novel that is popular with many older students (typically appropriate for 7th grade and up) is manga. These are Japanese comic books often based on an anime series. For more information, read A Beginner's Guide to Manga. These books are typically read from back to front and right to left, so they may be better suited for kids who have well-developed reading skills. Kids who are into manga are really into it and have likely watched the anime shows before reading the books. However, as with graphic novels, there can be mature themes in manga, so pay attention to reviews on sites such as No Flying No Tights and School Library Journal.
Check out these lists of popular graphic novels:
Novels in verse are another type of book popular with many readers. These stories are written in free verse poetry. Jennifer Ensman, media specialist at Donovan Elementary and Lebanon Junior High School, says, "I tell students that novels in verse are like regular stories with shorter sentences. The more sparse arrangement of the words on the page often appeals to readers who become visually overwhelmed with pages full of text."
The chapters are typically short and these books can be read in a brief period of time.
Forget Me Not by Ellie Terry is the favorite novel in verse of Tammy Honaker, media aide at Berry Intermediate. It tells the story of a girl with Tourette Syndrome and the issues it causes for her as she navigates a new school.
Consider these novels in verse titles for students in grades 4th through 8th:
Becoming Muhammad Ali by James Patterson

The Crossover, Rebound, and Booked by Kwame Alexander

Forget Me Not by Ellie Terry

Odder by Katherine Applegate

Other Words for Home by Jasmine Warga

Starfish by Lisa Fipps

The Magical Imperfect by Chris Baron
Please note: The lists are simply suggestions. Talk to your child's teacher if you have any questions or would like to receive more information about books appropriate for your child's age/grade/reading level.