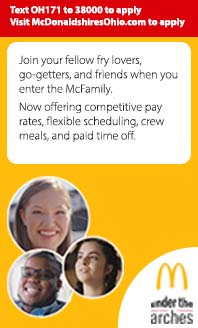 Side Menu Ends, main content for this page begins
Back to Side Menu (includes search)
Book Suggestions for Grades 5-6 
Posted on: December 16, 2022
Consider giving the gift of reading this holiday season! We're sharing suggested book gift lists for students - click here to see the other grade levels/age level lists. We're sharing book suggestions for students at Berry Intermediate in fifth and sixth grade. (The links provided for these titles take you to Scholastic.com, a trusted literary resource used by our teachers and librarians. You can find these titles at bookstores, at the library, or online.)
Book List for Fifth & Sixth Grade Students (10-12 years old):
Please note: this lists was adapted from Scholastic.com's "Shop by Grade & Age" feature. The lists are simply suggestions. Talk to your child's teacher if you have any questions or would like to receive more information about books appropriate for your child's age/grade/reading level.
---
Reading is important!
Research shows that students who read at least 20 minutes each day are exposed to 1.8 million vocabulary words a year, wow! Reading is considered brain food - reading activates and exercises many areas of the brain, whether students are reading or being read to. Reading improves listening skills, too, and improves academic performance.
Interested in learning more about why reading is so important? Check out these resources:
Scholastic's Kids and Family Reading Report is a national survey sharing views from kids and parents about reading for fun and what influences kids' reading fluency and attitudes toward learning.