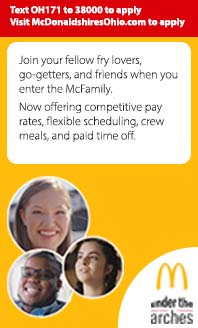 Side Menu Ends, main content for this page begins
Back to Side Menu (includes search)
Coach Hodges stepping away after 25 Years
Posted on: September 19, 2022
Lebanon High School's Head Girls Basketball Coach Rob Hodges has announced he is stepping away from his coaching position due to important family matters that are his priority.
"This was a very difficult decision for Coach Hodges and we fully support him and his family during this time," said athletic director Keith Pantling. "The Lebanon Athletic Department expresses our gratitude to Coach Hodges for his tremendous leadership for so many years. He's done so much more than coach basketball. He's built a well-respected kindergarten through 12th grade program, Lady Warriors Basketball, that has developed so many positive educational components. There is no shortage of alumni who return to visit and be around the program. That's the ultimate barometer for true coaching success."
Coach Hodges has been coaching basketball for the past 25 years at Lebanon. He's been the head girls varsity basketball coach for the last 15 years, accumulating a record of 176-150 (.540 win percentage). He has amassed 13 playoff wins and the Lady Warriors made two district final appearances under his leadership. This past spring, Coach Hodges was named the head coach for the Ohio High School Basketball Coaches Association (OHSBCA) All-Star game for the South team.
Basketball workouts will be suspended for this week as we work through the process of finding Coach Hodges' replacement. A meeting for students interested in playing girls basketball this year will likely be held early next week, and an update on the process of hiring a new coach will be provided. It is anticipated that team activities will resume following next week's meeting as well as a new head coach announcement.
The first day of official tryouts for girls basketball in Ohio is October 21, 2022.