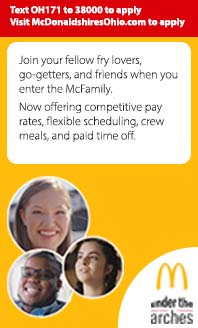 Side Menu Ends, main content for this page begins
Back to Side Menu (includes search)
District Adds School Resource Officer
Posted on: December 9, 2022
Beginning January 4, 2023, Lebanon City Schools will increase the number of School Resource Officers: Officer Tim Cooper will join Officer Dan Fry as our second School Resource Officer working in our buildings.
The School Resource Officer program is a partnership between the City of Lebanon and the District to provide law enforcement education, to maintain a peaceful campus environment, and to take appropriate action regarding on-campus or school-related criminal activity. The cost of the School Resource Officer program is split evenly between the City and the District. We are thankful for this partnership and excited for the increased presence and security in our school buildings.
Officer Cooper has been serving our Lebanon community since 2008. He earned his Master Criminal Investigator certification and is currently finishing an intensive supervisor training course. For the last five years he worked as a criminal investigator. Michael McCutchan, Lebanon Police Captain, shared that Officer Cooper has continually demonstrated the necessary skills, abilities, and knowledge needed to be successful within his assignment as a patrol officer and criminal investigator. Officer Cooper has Captain McCutchan's full endorsement for the SRO assignment.
The added security of an SRO being available and visible on our campuses creates a safer environment for staff and students and allows for more prompt response in an emergency situation.
"The safety and security of our students is our number one priority for our District," said Isaac Seevers, Lebanon City Schools Superintendent. "We are thankful for the partnership with the Lebanon City Council and Police Department. Officer Fry and Officer Cooper have the right personality to build relationships and improve the culture and community in our facilities. We are thankful for this program and their service to our staff, students, and community."