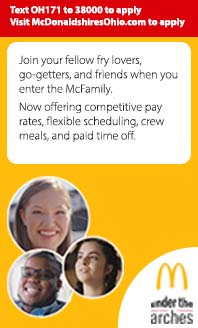 Side Menu Ends, main content for this page begins
Back to Side Menu (includes search)
LJHS Drama Presents - Willy Wonka Jr.
Posted on: April 12, 2023
Lebanon Junior High School Drama proudly presents their spring musical, Willy Wonka Jr., April 21 and 22. Buy tickets here!
This year's production features a 36-member cast of junior high students, a 26-member student crew made up of students from Lebanon Junior High and Lebanon High School, and three student-production team members from both LJHS and LHS, for a grand total of 65 student participants!
Roald Dahl's Willy Wonka JR. follows enigmatic candy manufacturer Willy Wonka as he stages a contest by hiding golden tickets in five of his scrumptious candy bars. Whomever comes up with these tickets will win a free tour of the Wonka factory, as well as a lifetime supply of candy. Four of the five winning children are insufferable brats, but the fifth is a likeable young lad named Charlie Bucket, who takes the tour in the company of his equally amiable grandfather. The children must learn to follow Mr. Wonka's rules in the factory — or suffer the consequences. This rendition of the famous story is perfect for family members of all ages!

Tickets are available for two performances scheduled for Friday April 21 and Saturday April 22 - click here to purchase tickets online. Tickets are priced at $10 for adults and $8 for students (kindergarten-age and older), senior citizens, and Lebanon City Schools staff members. Performances begin at 7:00 pm each night. Tickets are general admission, and doors to the auditorium will open at 6:30 each night. Ticket sales at the door will be CASH ONLY and pre-sale purchase is greatly preferred.