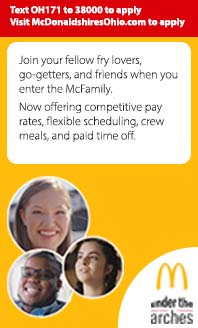 Side Menu Ends, main content for this page begins
Back to Side Menu (includes search)
New Mask Guidance & Updated Contact Tracing Protocols
Posted on: January 31, 2022
The following message was sent to Lebanon families January 31, 2022 from Superintendent Isaac Seevers. It is also available on this page:
I have two important updates to share with you today: masking and new contact tracing guidelines.
MASKING:
Beginning February 1, 2022, Lebanon City Schools will no longer require masks for staff and students. Students who are in the Mask to Stay/Test to Play protocol or who are returning to school following a positive case will still be required to wear a mask.
Masks are still required on all school transportation through March 18, 2022, per federal guidelines. Please provide your student with a mask if they are riding a school bus. More information about approved masks types is available on our website.
NEW CONTACT TRACING GUIDELINES:
Last week, the Ohio Department of Health and Warren County Health District released new contact tracing guidelines for schools:
"As COVID-19 has evolved, public health mitigation strategies have had to adjust periodically to address new challenges. The quick spread of the Omicron variant and its rapid clinical course have made universal contact tracing, case investigation and exposure notification impractical when combined with newly reduced timelines for quarantine and isolation … K-12 schools should continue to follow ODH's protocol, 'Mask to Stay, Test to Play,' and allow asymptomatic students to attend school while wearing a mask if they have been exposed to someone with COVID-19. The best place for kids is in school, in-person, full-time." ~ Ohio Department of Health
These changes go into effect Tuesday, February 1, 2022:
School districts are no longer required to conduct universal contact tracing, but will assist the Warren County Health Department when investigating and identifying COVID-19 clusters. If a student is exposed to a positive COVID-19 case in the school setting, the district will no longer send communication to families. If a cluster of cases is identified in our district, the district will communicate that information with families. The district will continue to share COVID-19 positive cases and quarantine data weekly on our website.
WHAT TO DO IF YOUR CHILD TESTS POSITIVE FOR COVID-19:
If your child has tested positive for COVID-19, parents/guardians are still required to report that information to the school district by filling out this online form or calling COVID Tracer Jamie Buchert: (513) 934-5889.
Students who test positive are to be isolated away from others for 10 days, however, they can isolate at home for the first 5 days, and return to school on day 6 as long as they are feeling better.
When the student returns to school, they must wear a mask for the entirety of their isolation period of 10 days. If they return to school on day 6, they must wear a mask on day 6, 7, 8, 9, and 10. Students cannot ride the bus on the first day back to school - they must be transported to school to be checked in with the school nurse before going to class.
Important: students who test positive are not allowed to participate in extracurricular activities during the 10 day isolation period.
WHAT TO DO IF YOUR STUDENT IS EXPOSED TO A POSITIVE COVID-19 CASE OUTSIDE OF SCHOOL:
If your child is exposed to a positive COVID-19 case outside of school, families are asked to report that information to the school district by filling out this online form or calling Jamie Buchert: (513) 934-5889. Regardless of vaccination status, the student is allowed to stay in school but must wear a mask for 10 days following exposure as long as they are symptom free.
If the student participates in extracurricular activities and they are unvaccinated, you may request for them to participate in the Test to Play protocol. As long as the student tests negative, they can continue to participate in extracurricular activities during their 10-day quarantine period, as long as they are symptom free and masking as much as possible.
MOVING FORWARD:
We are grateful for this updated guidance, which allows our district to return to the business of educating students. Our COVID-tracers, nurses, and administrators have been working diligently over the past two years to notify families of potential exposures as they occurred inside the school setting. The work of contact tracing was a burden on staff time and distracted us from many other areas of need in the district.
The majority of our cases continue to be the result of exposure outside of school. This updated guidance is a recognition that COVID is here to stay and that we all have a role to play in keeping our community, children, and each other, safe. We cannot eliminate all risk, but we will continue to work to reduce student and staff risk inside our schools. We are all at risk of being exposed to COVID-19 - at the grocery store, attending an athletic event or family function, and traveling - the school setting is no different.
We encourage families to continue to take personal proactive measures:
Students and staff are encouraged to wear high-quality, 3 -ply masks.

Medical experts and local public health officials advise that people should stay up to date with COVID-19 vaccinations, including booster doses.

Continue personal mitigation strategies, including continuing to wash hands regularly and use hand sanitizer, maintain physical distance, and, most importantly: stay home if you are sick.