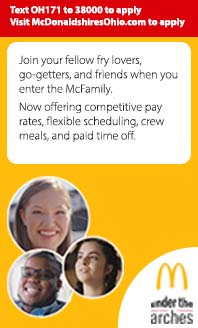 Side Menu Ends, main content for this page begins
Back to Side Menu (includes search)
Warrior Welcome to our New Staff!
Posted on: August 26, 2022
Join us as we give a hearty Warrior Welcome to the following new staff!


WARRIOR WELCOME: Elizabeth (Betsy) Cain - Lebanon High School, Clinic Nurse
Betsy Cain is the new Clinic Nurse at Lebanon High School. This is her first position as a full-time school nurse although she does have prior school experience: she served as a substitute nurse for Mason City Schools. She has previous experience in the hospital setting: she worked at Springfield Regional Medical Center and Kettering Health Hamilton. Mrs. Cain holds a Bachelor of Science in Nursing degree from Miami University. She is married, has two daughters, and a beagle named Willie, aka Bubba.
WARRIOR WELCOME: Jenni Francis - Third Grade Teacher, Donovan Elementary
For Ms. Francis, a Lebanon graduate, the phrase "Once a Warrior Always a Warrior" rings very true. Both of her parents taught in Lebanon for more than 30 years and she is one of six in her family who have served Lebanon schools and the greater Lebanon community. Ms. Francis returned to Donovan Elementary this school year as a third grade teacher, a post she held prior to the pandemic.
Seven of her nine years teaching she spent in second and third grades at Donovan. During the pandemic she taught students online as a second grade teacher and last year she started the year as a reading, math, and technology tutor for Middletown City Schools, then ended the school year teaching full day Kindergarten.
Her two children attend school at Berry. Her son is active in youth sports: he plays football, basketball, and baseball. Her daughter cheers for Lebanon Maroon 5th grade football. For the past two years she helped coach her daughter's competition squad, the Lebanon Warrior Youth Competition Cheer. They won the Nationals Title in Orlando, Florida earlier this year.
Ms. Francis earned a masters in education from Xavier University and a bachelor's degree in arts and sciences from Eastern Kentucky University.
WARRIOR WELCOME: Nick Taylor - Social Studies Teacher, Lebanon High School
Once a Warrior always a Warrior! Nick Taylor, a 2017 Lebanon High School graduate, is back at his alma mater, teaching social studies and coaching football. He earned his college degree from Lake Erie College. Prior to joining the Lebanon High School staff this year, Mr. Taylor completed his student teaching at Eastlake North High School.
WARRIOR WELCOME: Jennifer Holden - Kindergarten Teacher, Bowman Primary
Mrs. Holden is a Cincinnati native and graduated from Sycamore High School. She earned her undergraduate degree in Family and Consumer Science from the University of Kentucky, and a master's degree in Early Childhood Education from Mount Saint Joseph University. This is her eighth year teaching.
Her previous teaching experience includes teaching first grade at Saint Gabriel Consolidated School and Pre-Kindergarten at Cardinal Pacelli for six years.
She lives in the Loveland area with her family and an Aussiedoodle named Findlay. Her hobbies include reading, taking long walks on the Loveland bike trail, and taking spinning classes.
WARRIOR WELCOMES: Staff Changes - LJHS Secretary, EMIS Data Clerk, HS Attendance Secretary positions
Suzy Killin is working this year as an EMIS Data Clerk at Lebanon High School. She previously served as the Lebanon Junior High School Secretary. Kelly Ackerman is working this year as the Lebanon Junior High School Secretary. Taking Mrs. Ackerman's previous position as HS Attendance Secretary is Ali Laird.
WARRIOR WELCOMES: Food Service Workers, Special Education Assistants & Aides
The following Food Service Workers joined the staff this year, welcome! Autumn Buchanan at LHS, Mark Duff at Bowman, Crystal Fitzgerald at LHS, Faith Likins at Berry, and Jenifer Moorhead at Berry.
The following special education assistants joined the staff this year, welcome! Kayla Czyzewski at Bowman, Karen Lane at Berry, Alyssa McFarland at Berry, Brandon Williams at LHS, and Shelby Winters at Donovan.
The following aides joined the staff this year, welcome! Lynn Cuyler at Donovan and Gracie Edling at LJHS.