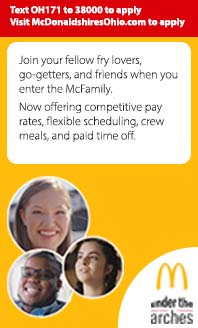 Side Menu Ends, main content for this page begins
Back to Side Menu (includes search)
Class of 2019 Immunization Requirements
Posted on: August 8, 2018
The Ohio Department of Health requires immunization with the Meningococcal (MCV4) vaccine before entry to 12th grade. Your student may have already received one dose of this vaccine, a second dose must be administered on or after the 16th birthday. If the first dose of meningococcal (MCV4) vaccine was administered after the 16th birthday, a second dose is not required. If your student has not had these immunizations, please make arrangements for them to receive them as soon as possible.
When school resumes, students who do not have these required immunizations may attend school for a period of 14 days. Proof of immunization must be provided by September 4, 2018, or Ohio law mandates that your child be excluded from school until such record is provided.
Please contact your family physician or the Warren County Health Department at 695-1468 to arrange for your child to receive these required immunizations. This immunization is also available at area clinics and pharmacies. If you have any questions concerning your child's immunizations, please contact the school nurse at Lebanon High School at 934-5115 or the Health Department at 695-1468.