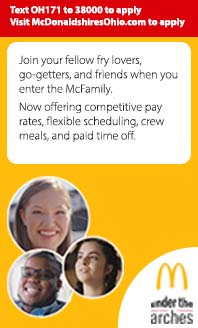 Side Menu Ends, main content for this page begins
Back to Side Menu (includes search)
Parking Permit Application Form
The parking permit application is now available online at https://tinyurl.com/1819LHSPP. The cost for a parking permit is $50.00 (payable to Lebanon High School as a single check or cash). Parking permits are available to any Lebanon High School student who has a valid Ohio driver's license (no temps) on the schedule pick-up dates and times.
Seniors - August 8th 9:00-11:00
Juniors - August 8th 1:00-3:00
Sophomores - August 9th 9:00-11:00
Parking permits will be available during the August 9th evening pick-up from 5:00-7:00.
Students that participate in CCP are still required to purchase a parking permit to park at LHS.
Students must use the google form filled out in its entirety in order to purchase a permit. Please read the rules and regulations section carefully. School fees must be paid in full (or payment plan in place) before buying a parking permit. You must show your schedule, fees paid receipt, and your valid driver's license in order to get a parking permit.
Students that are not able to obtain a parking permit during these times, will be able to purchase a permit once school begins on August 15th in the Main Office. If you must drive to school, please park in the back north lot.