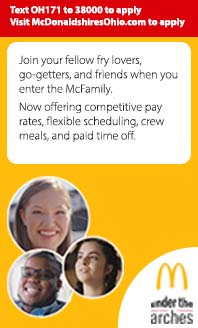 Lebanon High School, Grades 9-12
Use our SAFE SCHOOL HELPLINE to report a safety concern. You don't have to give your name. 513-934-1167.
News & Announcements
Posted on: September 2, 2021
Blog Entry Synopsis Begin
Protocols and guidance from the LHS/LJHS Athletic Departments is available here. If you have further questions, please reach out to your student's coach or to the Athletic Director, Keith Pantling, 934-5111.
Blog Entry Synopsis End
Posted on: September 2, 2021
Blog Entry Synopsis Begin
Lebanon City Schools will participate in a pilot program that includes a new multi-tiered, modified quarantinestrategy that will utilize a testing protocol at school. The testing protocol will allow district officials to make decisionsbased on more
Blog Entry Synopsis End