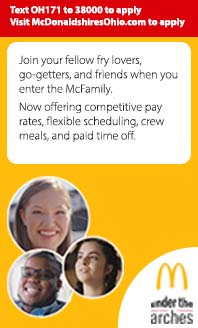 Lebanon High School, Grades 9-12
Use our SAFE SCHOOL HELPLINE to report a safety concern. You don't have to give your name. 513-934-1167.
News & Announcements
Posted on: October 12, 2021
Blog Entry Synopsis Begin
The October 2021 episode includes a review of our mission, Building Community, an introduction to new Treasurer Karen Ervin, and an interview with Bunny Brooks and Jen Coleman highlighting our Career Experience course.
Blog Entry Synopsis End
Posted on: September 2, 2021
Blog Entry Synopsis Begin
Protocols and guidance from the LHS/LJHS Athletic Departments is available here. If you have further questions, please reach out to your student's coach or to the Athletic Director, Keith Pantling, 934-5111.
Blog Entry Synopsis End