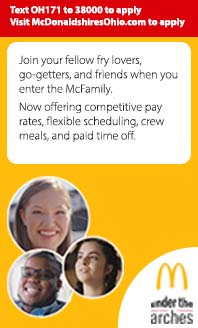 Side Menu Ends, main content for this page begins
Back to Side Menu (includes search)
Parent/Student/Teacher Progress Night- Oct. 26th
Posted on: October 5, 2017
Parents,

Below is a link to sign up for conferences on October 26th. Please follow the directions below to sign up for conferences:
1. Go to the link above.
2. Click the names of the teachers you would like to visit with on October 26th.
3. Click submit after you have selected the names.
4. Fill out the form with your students name, your name, and your email address.
5. You will receive an email once you have submitted your information.
6. Go to this email and click the link that says "Click here to select conference time."
7. You can then select the times for each conference once you click on this link.
8. Submit your times.
9. You will receive a conference confirmation email.
Description-
Progress Update Nights for LJHS Students, Parents, and Teachers are held to create an opportunity for parents to join their student and teacher(s) to discuss progress in the classroom up to this point in the school year. You can sign up to conference with one teacher or all of your child's teachers. (Check line schedule for available times.)
Who should sign up for a conference?
Everyone is welcome to sign up to meet with your student's teacher(s) however we recommend parents sign up for a conference if:
Their student is struggling academically (receiving a D or F in a class.)

There is an individual academic, medical, or behavioral concern you would like to discuss privately with your student's teacher.

You have seen a significant decline in your student's academic progress this year.
The number of individual conference time slots are limited. If your scheduling needs cannot be met, parents are encouraged to reach out to your child's teacher by phone or email in lieu of an in-person conference.
If you have questions about signing up for conferences, please let me know.