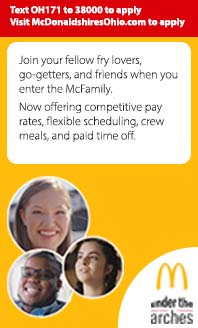 Side Menu Ends, main content for this page begins
Back to Side Menu (includes search)
Seeking Input On Communication Efforts

Lebanon City School District is conducting a communication survey and is looking for staff, parent, and community feedback on communication from the district and our schools. The feedback we receive from this survey will be used to improve communication with our students, parents, staff, and the community.
Each of our schools will be sending out their own building-level survey by email to parents/guardians. If you have children in multiple schools, please fill out a survey for each school.
If you do not have children in the school district but you live in the district, you are encouraged to take this community survey: https://forms.gle/UMGMQymUo5MTtCod7
All responses are anonymous. The survey will be open from Thursday, April 7, through Thursday, April 14.
If you have any questions, please reach out to Wendy Planicka, Communications Coordinator, by email at planicka.wendy@lebanonschools.org or by phone: (513) 934-5880
Thanks in advance for your participation. We appreciate and value your feedback.
---
Links to all surveys:
Community Survey: https://forms.gle/UMGMQymUo5MTtCod7 - take this survey if you do not have children in the district
Lebanon High School Survey: https://forms.gle/Yg1LfJCTYq6B6Ez16
Lebanon Junior High School: https://forms.gle/jAU8wKSgrHaStMiBA
Berry Intermediate: https://forms.gle/sVcMQKVyqsTAQ6vVA
Donovan Elementary: https://forms.gle/RjtaBXi7qttKY1dt7
Bowman Primary: https://forms.gle/28uo1vfsDRihiC5N7