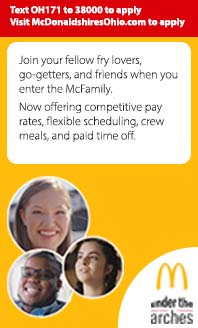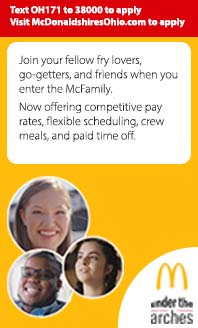 Attendance Policy
Attendance Policy for Online Students
Welcome to the 2020-2021 school year. The safety, welfare and education of your student is our top priority. We know that barriers to educating your student will be very different in this model of educational programming but with meaningful communication between students, families and school staff we are confident that this will be a rewarding educational experience for your student.
The Ohio Department of Education and the truancy laws in Ohio require that all schools monitor and track attendance online learning programs for student's online activity and completion of assignments. We will not be required to know what your student is doing every moment of the school day, but we will be required to regularly monitor the number of hours your student is online working on assignments and completing assignments.
In addition, schools are required to notify families if their student is not in compliance with online learning, offer mediation to address any issues, and if not resolved file truancy charges in the Warren County Juvenile Court.
Requirements
All students are required to complete online or off-line educational opportunities totaling twenty-five (25) hours per week. Kindergarten students are required to complete online or off-line educational opportunities totaling twelve and a half (12.5) hours per week. Those hours may or may not occur during a typical school day but must be completed within a one-week period.
In addition, if a student fails to participate in seventy-two (72) consecutive hours of learning without legitimate excuse, the student will be withdrawn from the Remote Learning Program pursuant to Section 3314.03(A)(6)(b) Ohio Revised Code
Missed Hours
The following factors are considered reasonable for missing hours:
Personal illness - a written statement from the student's treating physician, nurse practitioner or physician assistant verifying the illness may be required.

Death in the family

Observation or celebration of a religious holiday

Out-of-state travel, up to a maximum of twenty-four (24) hours per school year that the schools are open for instruction, to participate in an approved enrichment or extracurricular activity.

Such good cause as may be acceptable to the Superintendent, or his/her designee

Medically necessary leave for a pregnant student.

Failed digital access (please refer to Digital Access section for specific details)
For hours missed to be excused, the parent or caregiver must contact us using the numbers below:
grades K-2: 513-934-5800 then press 1
grades 3: 513-934-5401
grade 4: 513-934-5402
grade 5: 513-934-5702
grade 6: 513-934-5703
grades 7-8: 513-934-5302
grades 9-12: 513-934-5113
Contact must be made within five (5) school days of the absence (missed hours) to be marked as excused.
Students are expected to make up missed hours of instruction within a one-week period or complete additional hours and lessons leading up to a planned event.
Digital Access
In order to promptly troubleshoot any digital access issues please contact our Technology Department on the day your student experiences any issue/problem. Digital access issues include internet connectivity and technology issues. Contact our department by sending an email to: helpdesk@lebanonschools.org.
Educational Programming Issues
Any other barriers to compliance with the online learning activities should be directed to the online student coordinator listed on our website: https://www.lebanonschools.org/online-students/
Attendance
The Ohio Revised Code defines a student as being habitually truant when a student has:
30 consecutive unexcused hours, or

42 unexcused hours in a school month or

72 unexcused hours in a school year.
Pursuant to law, the school will notify the parent/guardian/custodian by mail if a student accumulates 38 hours in a month or 65 hours in a school year of EXCUSED and/or UNEXCUSED hours not working to complete assignments.
The school will also offer a mediation meeting if significant progress has not been made on the online lessons assigned and or after a student has been inactive for forty-two (42) unexcused hours in a school month.
Truancy charges may be filed if a student meets the legal definition of habitual truant.
Nothing in this policy shall prohibit or restrict the school from initiating legal action against a student and parent for failure to follow the attendance policy at any time, within the provisions of the law.