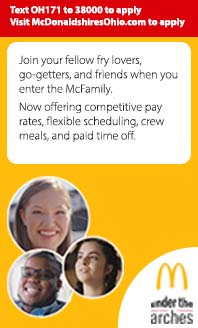 Side Menu Begins
Side Menu Ends, main content for this page begins
Lebanon City School District utilizes PaySchools to process payment online for student fees. It is important that each family pays their student's fees promptly.
WHERE TO FIND & PAY YOUR STUDENT'S FEES
Student fees can be found on PaySchools. The district no longer uses EZPay.
Once you are logged into PaySchools you will see the fees due on dashboard. If you do not have an account see the steps below to create one.


Add fees to your cart by following the on-screen prompts.


Check out. Methods of payment accepted: credit/debit card or ACH. Follow the on-screen prompts to make a payment with your saved payment method.
STEPS TO CREATE A PAYSCHOOLS ACCOUNT
Navigate to PaySchools and click REGISTER.


You will need your student's ID number to register. (Their ID number is their "lunch code" - this ID number can also be found on ProgressBook in the upper right hand corner after you log in. If you do not know your child's ID number and you do not have access to ProgressBook, contact your child's school.)


Fill in the required fields to submit the registration form. Be sure to check your email and respond to the email to confirm and complete your registration.
NEED HELP?
Click here to learn about the Free and Reduced Application. If you apply and qualify for this benefit your student's fees could be waived.
PAYSCHOOLS FEE STRUCTURE EXPLAINED
PaySchools will add a convenience fee to your transaction. Lebanon City School District does not add this fee.
Payments made online by ACH/Electronic Check will have a $1.75 per transaction fee added.


Payments made online with credit or debit card for food:



Payments for FOOD less than $25.00 = $1.65 per transaction
Payments for FOOD from $25.00 to $49.99 = $2.00 per transaction
Payments for FOOD more than $49.99 = 4.5% per transaction
Payments for NON-FOOD for any amount = 4.5% per transaction



Please note: payments made by check and mailed or sent to school with your student (in a sealed envelope) will not incur additional fees. Payments made in person by check or exact cash (change will not be given) will not incur any additional fees.