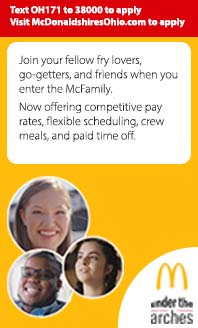 Side Menu Begins
Side Menu Ends, main content for this page begins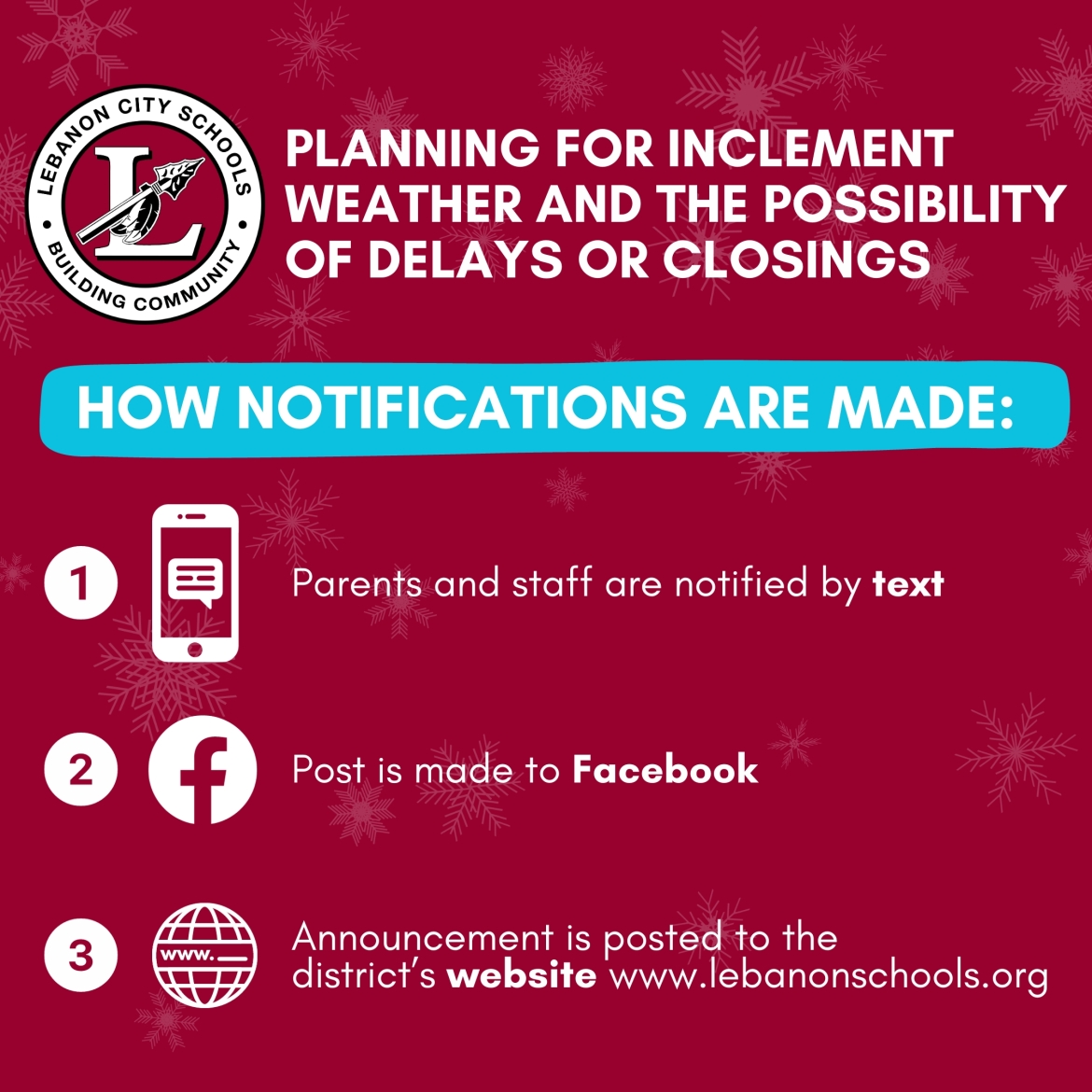 Planning for Inclement Weather
Winter weather is upon us and with it comes the possibility of school closings and delays due to natural elements, hazardous road conditions, or power outages. Student, parent, and staff safety is the most important consideration when inclement weather calls are made.
How are notifications made?
Parents and staff are notified by TEXT ONLY by the SchoolMessenger notification program. If your phone number or email address has changed, refer to the directions below to update your information in FinalForms.
Closings and delays are ONLY communicated through SchoolMessenger, the district website and the district's Facebook page. If a notice is not posted in those locations, school is on as scheduled.
How is a decision made to delay or cancel school for inclement weather?
There are many different factors that go into making the call for a delay or closing. Very early in the morning, a team of administrators and transportation staff investigates and monitors the weather, temperature, wind chill, and road conditions. Members of the team drive the roads in our district, stay in contact with neighboring districts, and research information from the National Weather Service.
We make the decision to modify the school day schedule based upon a careful analysis of all relevant factors, such as:
Information on road conditions from administrative staff, local law enforcements and road crews. We must give careful consideration to the most dangerous roads in the district; they can be dangerous, even if your road looks clear;

Amount of accumulated snow and ice;

Timing of the precipitation and whether it is expected to continue throughout the day;

Temperature and wind chill (see chart). Wind chills at or below -15 degrees F during key walking and waiting-for-bus times are given special consideration;

Impact on our transportation fleet (school bus diesel fuel begins to gel at an ambient temperature of zero degrees);

Building conditions (such as whether there is electricity and heat);

Parking lot and sidewalk conditions.
When is a decision made to delay or cancel school for inclement weather?
The decision to delay or close is typically made by 5:00 a.m. and typically parents and staff are notified by 5:30 a.m., but each weather circumstance is unique. Our goal is to notify parents as soon as possible so they can begin to make alternate plans.
How can I update my phone number?
Please follow the steps below to ensure the district has your up-to-date contact information to receive weather related texts and other important school messages. Updates made after 8 p.m. may take an extra 24 hours to become active.
Access FinalForms by clicking here and log in.

Under Actions, on the right side of the screen, click Update Forms

You will need to update your phone numbers on the Contact Information and All Call tabs.

If you have multiple children, you must update the information on each of your children's forms.