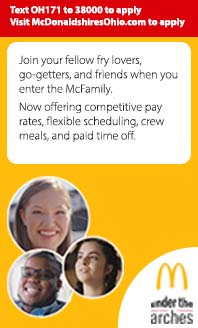 Side Menu Begins
Side Menu Ends, main content for this page begins
WELCOME TO LEBANON CITY SCHOOLS!
STEPS TO REGISTER YOUR STUDENT:
COMPLETE THE ONLINE STUDENT ENROLLMENT FORMS

ATTEND AN IN-PERSON APPOINTMENT TO PRESENT REQUIRED DOCUMENTS
** IMPORTANT! You MUST be the custodial parent/legal guardian to enroll a student. **
Contact the Registrar with any questions: Kassidy Vernon (513) 934-5762 or by email.
In-person registration appointments take place at Central Office, 160 Miller Road, Lebanon, Ohio 45036
Required Documents to bring with you to the in-person registration appointment:
Original birth certificate
Custody papers (if applicable)
Shot/immunization records
Parent/Guardian driver's license or state ID
Proof of Residency** (rental/lease agreement, mortgage/settlement statement, deed, warranty deed, property tax statement, utility bill - Water, Gas or Electric Only)
IEP/504 Plan/MFE (If applicable for students with Special Needs)
** Proof of Residency must be in the name of the parent and/or legal guardian who is registering the child. If you are living with a family member and/or friend then the person who owns/rents the home must also come in at the time of your registration appointment to sign an affidavit and prove their residency.