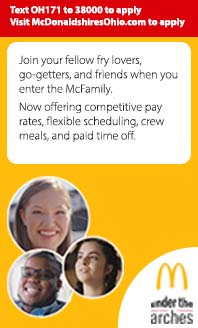 Side Menu Begins
Side Menu Ends, main content for this page begins
Transportation
The Lebanon Transportation Department is dedicated to providing excellent customer service to our students and parents! Our goal is to provide safe and reliable transportation to and from school everyday. We are in the office from 5:00am - 5:30 pm, Monday - Friday to assist you with your transportation needs. Feel free to e-mail us your transportation inquiries.
My staff and I look forward to working with you.
Sincerely,
Lori Robertson
Transportation Supervisor
513-934-5838, fax 513-933-2122, e-mail
In an effort to provide the most efficient routing, Lebanon City Schools is requiring that ALL students opt-in / opt-out for busing. If your student will require transportation to and/or from school in the 22/23 school year, this form MUST be completed. https://bit.ly/LCSTransportation
May 31, 2022 is the deadline to be placed on a route for the first day of school in August. PLEASE COMPLETE A SEPARATE FORM FOR EACH STUDENT.
View Your Student's Bus Route (Please note: This site is currently unavailable and will be opened back up later this summer for the 22-23 school year)