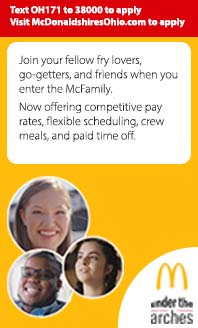 Side Menu Begins
Side Menu Ends, main content for this page begins
Parochial School Information
Parochial students attending the following schools that are requesting transportation by Lebanon City Schools, must complete this request form to receive busing. Once completed students will be able to ride the bus beginning 8/28/23.
Lebanon Christian
St. Francis
Middletown Christian
Bishop Fenwick
John 23
Summit Academy
Lebanon United Methodist (LUMP)
If you are requesting transportation and accepting/rejecting payment in-lieu-of for the following schools:
Cincinnati Dayton Academy
Cincinnati Hills Christian Academy
Dayton Christian
Bishop Leibold
Montessori Academy
Royalmont Academy
Spring Valley Academy
St. Margaret of York
St. Susanna
Ursuline Academy
Incarnation - Centerville
Mother Theresa
Moeller
You MUST complete this request form every year to receive payment In-Lieu-of. After verification of enrollment and residency at the end of the school year, payment will be mailed in June or July of 2024. If the request is made after 8/18/23, the payment may be pro-rated.