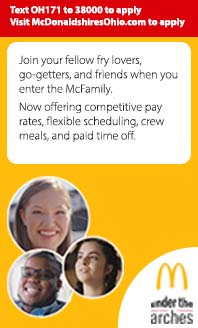 Side Menu Ends, main content for this page begins
Back to Side Menu (includes search)
The Legacy Project Phase One: Turf Installation has begun at Lebanon High School
Posted on: November 10, 2023
Lebanon City Schools announced in May the launch of The Legacy Project, a collaborative capital improvement initiative that will have a lasting impact on Lebanon City Schools' student-athletes and the Lebanon community as a whole.
We are excited to announce that Phase One of the project began on Monday, October 30 with the groundbreaking for the artificial turf installation at Lebanon High School, located on Drake Road. The turf field installation is slated for completion March 2024, allowing Lebanon lacrosse to open their season at their new home.
The District is working with The Motz Group to lead the high school field conversion to synthetic turf. Lebanon City Schools and The Motz Group have been working together to build athletic surfaces throughout the district for over 15 years. After two field installations at VanDeGrift stadium and consistent maintenance with Motz, Lebanon chose their team to lead the synthetic turf conversion project on the Drake Road complex. The Motz Group is a leader in the region for their synthetic turf field installation, with recent projects at Warren County Sports Park, Bishop Fenwick High School, Springboro High School, Mason High School, and Makino Park.
In addition to the turn project on our Drake Road property, phase one of the Legacy Project also includes the replacement of the home bleachers and press box at VanDeGrift Stadium, located at 160 Miller Road. Bidding for the bleacher and pressbox work at VanDeGrift Stadium began in May and the project has been awarded to Sightlines Athletic Facilities. Demolition of the current structures will begin in the next month with a goal of completion of the project by August 2024 to open the fall sports season in the updated facility.
The district believes it has an obligation to maintain and ensure safe and up to date facilities as a vital part of doing good business as a school district, and that all district facilities must be safe and inclusive to everyone in our community. The bleachers are nearing the end of their useful life and need to be updated to include handicap accessible ramps, seating and walkway handrails.
This first phase of The Legacy Project addresses two immediate priorities without needing to ask taxpayers for funding and without impacting the district's general fund operating budgets. The future phases of The Legacy Project, which are dependent upon private support, include:
upgrades and additions at Vandegrift Stadium, including new restrooms, upgraded locker rooms and training rooms, new concessions areas, new visitor bleachers, and a more functional and attractive entry plaza that will showcase recognition for supporters of the project
upgrades and additions at the Lebanon High School soccer and lacrosse stadium, including a new fieldhouse with locker rooms and restrooms, a permanent marching band tower, additional bleachers, a new pressbox, improved grass practice fields,

upgrades and additions to the baseball and softball diamonds, including concessions, restrooms, bleachers, press box, and parking.
To fund Phase One, Lebanon City Schools provided $2.5 million, the Warren County Soccer Association donated $240,000, and the Lebanon Athletic Boosters provided a cash donation along with a commitment for annual pledges over the next 10 years.
When completed, The Legacy Project will provide every outdoor varsity sport a consistent space:
Lebanon High School stadium will become the home for soccer and lacrosse for practice and competition.

Vandegrift Stadium will become the home for Warrior Football and Track and Field for practice and competition.
The Legacy Project is not tied to an operating levy or bond issue and future phases are dependent on private support, corporate sponsors, and donations.
Further information is available online: www.lebanonlegacyproject.com