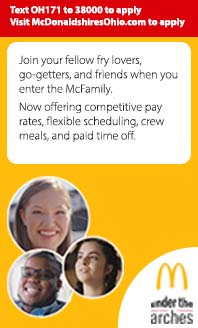 Side Menu Ends, main content for this page begins
Back to Side Menu (includes search)
Changes to Course Offerings at LJHS
I have received a few emails with questions regarding the decision to eliminate accelerated courses in science and ELA at Lebanon Junior High School. Below is an explanation to provide further detail to the decision to restructure our course offerings.
As stated in the first email, the timing for these changes were unexpected but necessary due to the levy failure on May 7th. In an attempt to achieve equitable scheduling opportunities for all students, we had to rebuild our master schedule and make several changes. As a building principal, the last thing I want to do is re-create an entire master schedule one week before school ends, inform teachers they are not teaching what they planned to teach, and notify students and parents that the course offerings they selected are being changed. This decision was not made without looking at all students and how they were possibly impacted by the decision.
Offering multiple levels of courses in a grade level takes more resources. As our class sizes have grown and changed and other resources have been reassigned within the district, we have had to make adjustments in what we offer our students. For example, last year we had to eliminate most of our intervention ELA and math courses. These courses were designed to help struggling, non-special education students. This year we had to eliminate the remainder of these courses as well as reduce our number of special education support classes including a resource science class while maintaining our accelerated classes. With a levy failure in May, additional changes were needed to better use our current resources and this resulted in the decision to eliminate accelerated classes and reduce 8th grade ELA to one bell.
While none of these changes are what we planned to do this year, they are necessary. As stated in the previous email, both ELA and Science lend themselves to differentiation. Many of our ELA and Science staff have taught the accelerated classes. This will allow them to support all levels of students and help them grow and be ready for success at Lebanon High School. The elimination of these classes will not impact students ability to take accelerated courses at the high school.
While we know this decision is not popular, nor is it an easy to make, we believe we can better serve all students by making these changes. As we move forward, we will continue to provide professional development to our staff to help them differentiate for all students. We will work to support all learners in our school and evaluate data to determine if the changes impact student learning and growth. We will use our resources and the talents of our teachers to give your child a quality experience at Lebanon Junior High School. We have had discussions with our staff about moving to this model in the future and the elimination of an ELA position at the junior high necessitated the change now.
If your child will be in 8th grade and you have a specific elective you would like your student to take, please reach out to their counselor via email or phone to let them know. We will be making scheduling adjustments over the course of the next few days. If your child will be in 7th grade, this will not impact their elective choices unless you want them to take an elective instead of a study hall. If this is the case, again, please email or call the counselor to let them know of the desired elective. Below is a list of the electives that are available for students to take next year.
Course #

COURSE

LHS CREDIT

5520

Band II- full year

(must be in 7th grade band)

1.0

5610

Choir 7-8 Girls- full year

1.0

5920

Orchestra II- full year

(must be in 7th grade orchestra)

1.0

611

Art - full year

NO

612

Art - semester

NO

601

PE - full year

NO

602

PE - semester

NO

7210

Health - semester

0.5

621

Study Hall - full year

NO

622

Study Hall - semester

NO

501

Robotics (STEM)-semester

NO

502

Flight and Space (STEM)-semester

NO