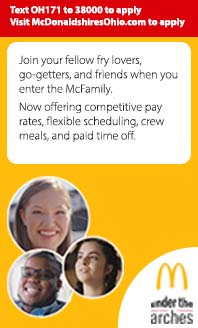 Side Menu Ends, main content for this page begins
Back to Side Menu (includes search)
Update from LJHS- 9/9/19
Posted on: September 10, 2019
The following was shared by email with parents from LJHS:
Vaping- The staff and administration of LJHS are extremely concerned about the significant increase in the number of students caught with vaping devices at school. In the first 20 days of school, we have recovered five vaping devices resulting in multiple students being suspended from school. These suspensions total over 25 missed days of school for these students. Two of the devices confiscated were confirmed by law enforcement officers to contain THC. The students in possession of these devices were suspended from school for 10 days with a recommendation for expulsion.
To ensure the safety of all students, we investigate all rumors of vaping. These investigations include locker searches, searches of personal belongings, conversations with accused/suspected students, interviews with potential witnesses, and the use of a metal detecting wand to search for hidden devices. Students are hiding these devices in purses, book bags, pencil pouches, pockets, undergarments, socks, shoes, and waist bands.
We encourage you to talk to your student about the health dangers of vaping. We suggest you search your child's room and personal belongings. We ask you to discuss with them the consequences of being caught with vaping devices at school. (See LJHS Student/Parent Handbook). We need your help to make students aware of the dangers associated with these devices.
The staff and administration of LJHS view vaping as a serious health threat to our students and we are committed to eliminating these devices from our school. We are also committed to helping students and parents find resources to help students overcome addiction to these devices. Please let us know if we can help.
Re-Do Day for 8th Graders- Permission slips for students to participate in ReDo Day on September 19-20 were sent home with students on Monday. Please sign and return the permission slip as soon as possible if you give permission for your student to participate in ReDo day.
PTO Warrior Walk Fundraiser- The PTO's Warrior Walk Fundraiser was kicked off on Friday, September 6th and runs through Tuesday, September 24th. This is the PTO's largest (and only) fundraiser for the year and helps provide funding for technology, flex seating, programs like Renaissance, teacher grants, and much more. Any support you can provide is appreciated. Corporate sponsorships are due by Wednesday, September 11th.
September 23, 2019 PD Day- Monday, September 23rd is the first staff professional development day of the school year. Students will be provided assignments to complete at home on this day. An assignment grid will be distributed to students prior to the PD day as well as posted on Facebook and the district website. Please remind your student to complete their assignments prior to returning to school on 9/24/19.